Pasta Making at Palazzo Misciattelli
Recently we had special guests at Palazzo Misciattelli for a three night stay on their honeymoon. We welcomed them as we do all of our guests with special gifts in their Luxury Residence: wine, local cookies, local savory pastries, and more. 
But we wanted to do more for them since it was their honeymoon. As a surprise gift to them from us, we invited them to the historic part of the palazzo at 630pm.
We welcomed them with a glass of wine and trays of antipastos (appetiziers) and took them into the Palazzo's main kitchen. A local signora expert in local pasta making traditions was waiting for them – Agnese!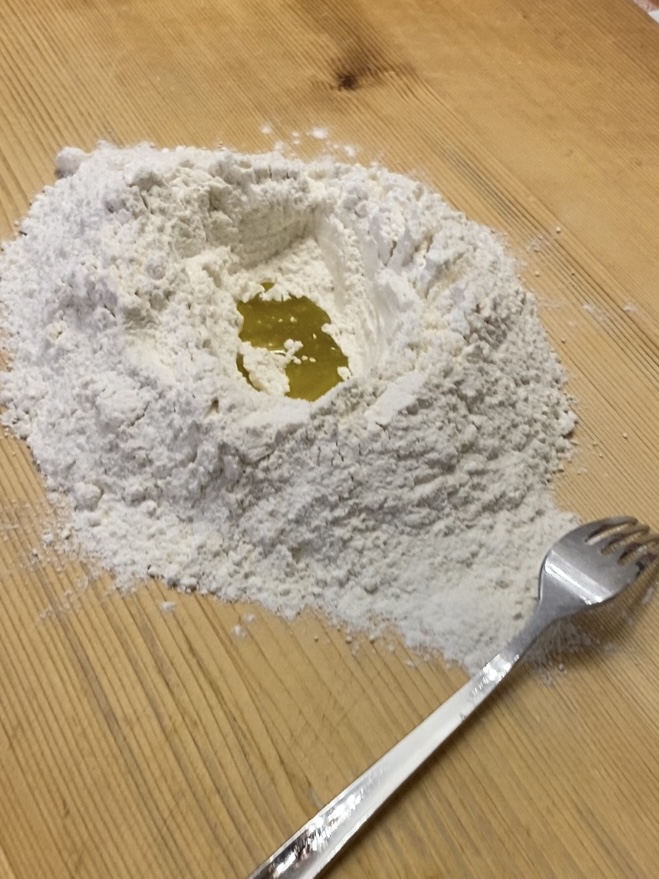 Agnese was born here in Orvieto and learned to make the local pasta from her grandmother, also from Orvieto.
She demonstrated to our guests how to make the classic "umbrichelli". These are called "pici" in nearby Tuscany. Tuscany is near to our hearts because Arrigo's mother is Tuscan. My Italian family names are Tuscan. Also, we can see Tuscany from the windows of the Palazzo!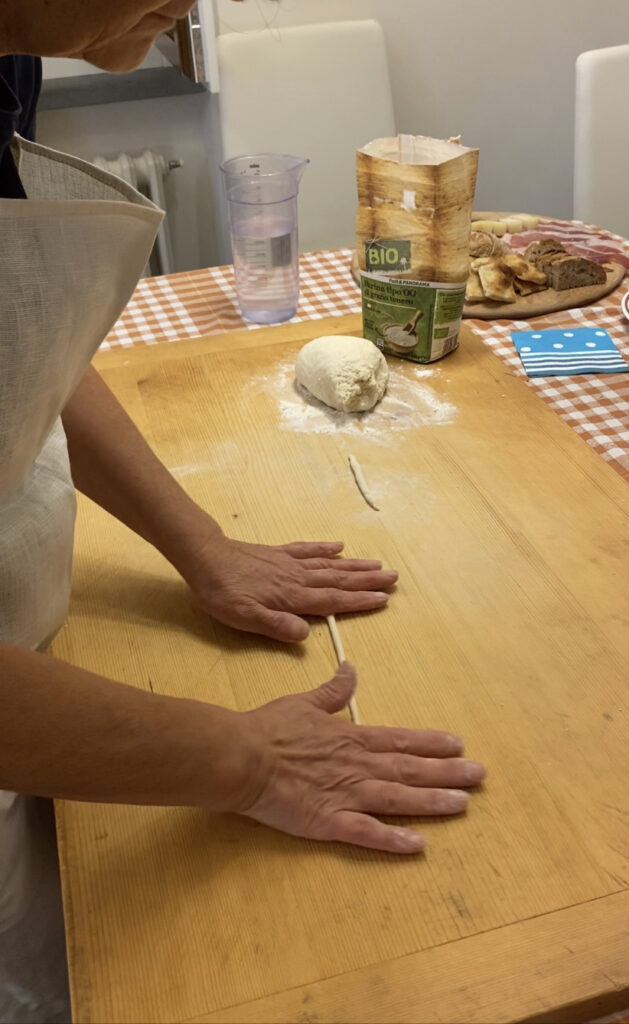 Agnese makes the Umbrichelli pasta using double zero flour. She mixes with water and a tiny bit of olive oil to bind. Some local people use a bit of egg, not much, instead of oil to bind the flour. In other parts of Italy you may find that they use semolina flour. 
Agnese had pre-prepared a pasta sauce, some chicken, some vegetables, and oven roasted potatoes. We keep our cooking classes short and sweet. An hour max unless requested otherwise by our guests. While Agnese and our guests finished making the Umbrichelli pasta, staff prepared the dining area in their luxury residence so that they could have a quiet dinner in. 
They say it was one of the best nights of their honeymoon and we are delighted to contribute to their memories of Italy!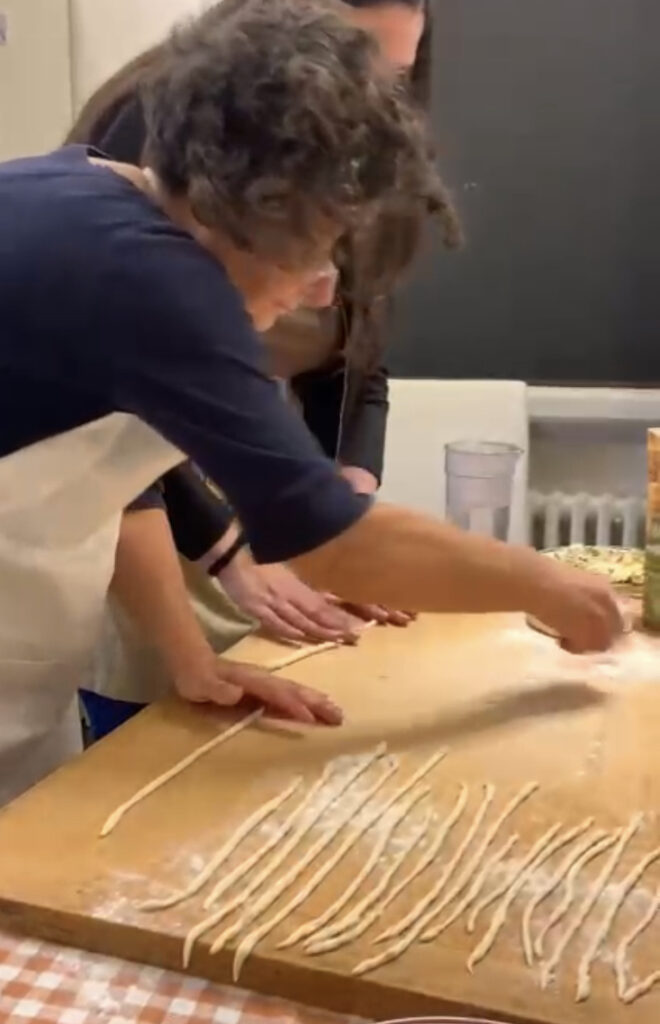 Pasta making is just one of many authentic experiences we offer here at Palazzo Misciattelli. We can also arrange other culinary experiences like wine dinners, wine tastings, picnics in the olive grove, tours of the Duomo, bike and hiking tours, and much more. Live the real Italy here at Palazzo Misciattelli!
Also check out our guest's website here! Homemade by Bruno!https://www.homemadebybruno.com