How does Orvieto fit into the itinerary of a trip to Italy? 
Does a trip to Italy always have to include Rome, Florence, Venice and Amalfi coast?
Well, here's the thing. I always advocate for the less-trafficked destinations. Why? Because the experience is more authentic, the food is better, the local people less burned out on tourists, and there are less crowds and traffic.
Almost every guest we have who arrives from Rome and Florence seems flustered and overwhelmed. Many of them say they will never go back to Rome and Florence again, which I do find sad. That's when they first arrive. After spending a few days with us at Palazzo Misciattelli, they are relaxed and smiling due to how easy and authentic Orvieto is. At the end of their Orvieto stay, they say they can't wait to come back.
Rome was my favorite city for many years, but it has changed so much since I started my annual visits to see our Roman cousins back in 1988. Same with Florence – today there is a tendency to be overcrowded with tourists. Don't get me wrong – you MUST see Rome and Florence, and you MUST see Venice. But if you have been once or more, these days, in 2023 it's time to get out and experience the authentic Italy, where it still exists.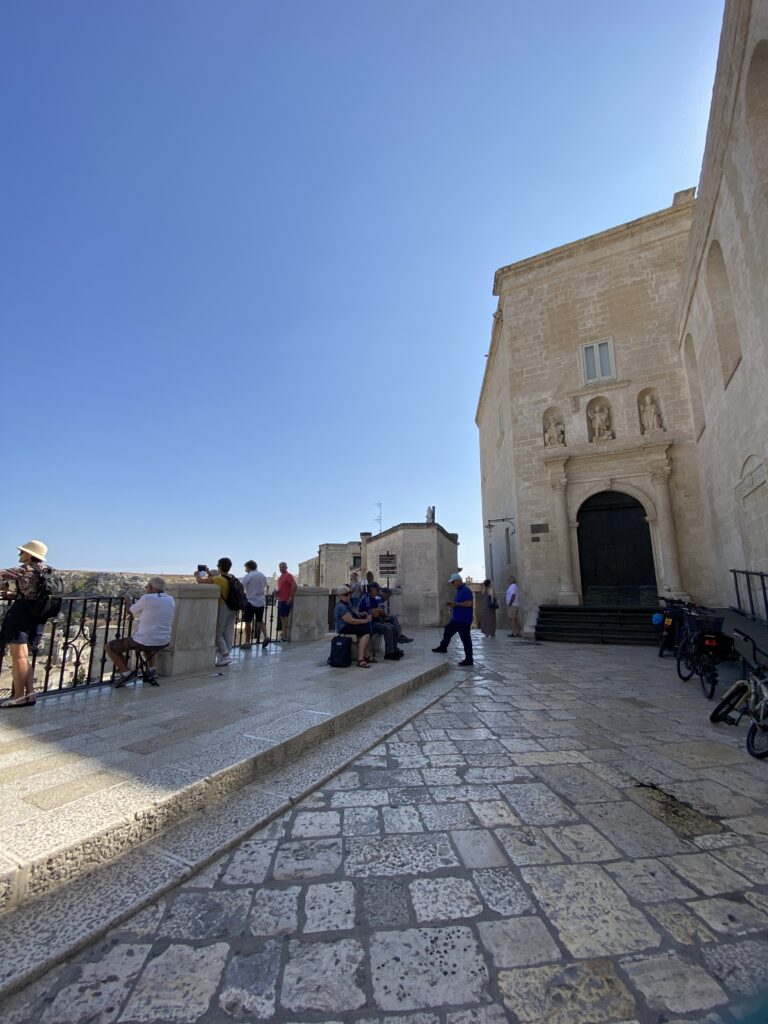 What's authentic Italy? Well, it's always changing. Tuscany was authentic 40 years ago, but now it's tricky. Tuscany is amazing, you might say. Compared to what, though? Not compared to the Tuscany of 40 years ago, and not compared to some easy to reach amazing places that still exist today in Italy. 
I place Orvieto in that latter category – an amazing place that is not yet overrun and tainted by too much tourism. Not to say it won't happen in the future. But it hasn't happened yet. We who live in Orvieto have to be careful about the kind of travelers we try to attract. Towns and cities like Rome, Florence, Venice, San Gimignano, Montepulciano, Civita di Bagnoregio, Capri have been changed forever – still worth visiting, but not what they used to be.
Orvieto still empties out in the late afternoon, and is never really overflowing with tourists. The evenings are magical, and the sights are worldclass. Our duomo has been declared by many well-traveled and well-heeled visitors to be the most beautiful in Europe – not just in Italy – but in Europe.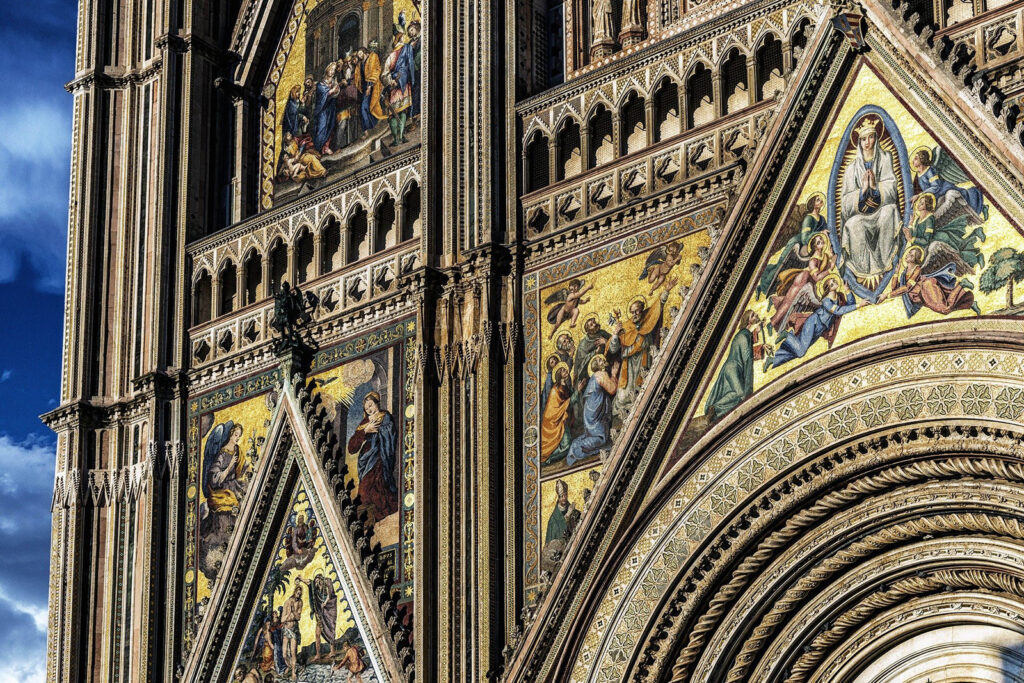 One recent visitor from Ireland said to me, after spending 4 days in Orvieto, and while gazing at it across a valley from a restaurant in the hills, "What the heck is the marketing department of the town of Orvieto doing? This town is phenomenal, and I'd never heard of it."
And here is the dichotomy that we the residents of Orvieto face. We want to protect it, we want to keep it a secret, but we also are brimming with pride at the beauty and authenticity of our city of Orvieto, such that we want to share it. Will we be able to do all of that and maintain Orvieto's special character? This remains to be seen.
Orvieto's Carta Unica is a fantastic option for about 25 euros that give you access to the 9 important sites in Orvieto. I mention this because sometimes people don't know exactly what there is to do in Orvieto other than see the Duomo. The Carta Unica offers the Duomo, St Patrick's well, the Torre del Moro (tower with fantastic views), all three Museums, the Etruscan tombs, a second Well (Pozzo della Cava), and Orvieto Underground. It would be near impossible for anyone to do all of this in one day, but I did see someone do all 9 sites over the course of 4 days.
More often, however, visitors to Orvieto hit 2-4 of the 9 main sites, and then get distracted – justifiably so – by the shops, bars, cafes, and simply strolling through the pedestrian-friendly town.
Below are a few ideas for itineraries that include Orvieto for travelers who have already seen the big cities of Italy (Rome/Florence/Venice)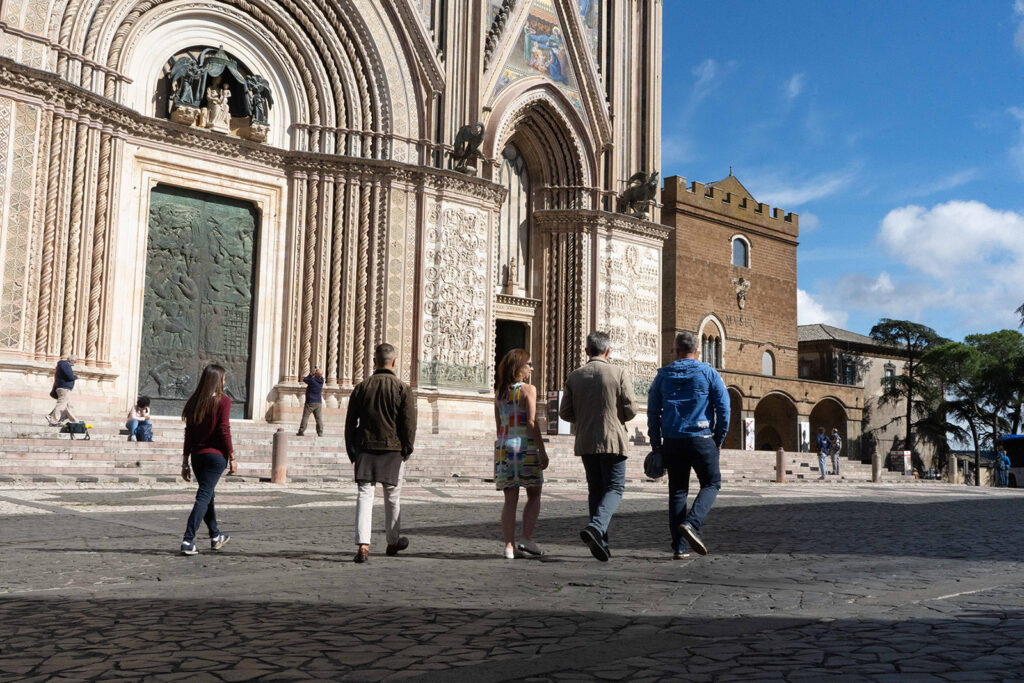 For someone interested in hiking, biking, wineries, small towns – 5 nights based in Orvieto
Day one – land in Rome and transfer via car/train to Orvieto. Relax and settle into the Palazzo. Perhaps an easy 5 minute walk into town to look around
Day two – explore three of the main highlights of Orvieto: The Duomo inside and outside, St. Patrick's Well, and the Torre del Moro.
Day three – half day trip to a local winery 15-30 minutes away for a tour and tasting
Day four – Morning 5k around the Anello della Rupe (1-1.5 hours) https://www.orvietoviva.com/en/anello-della-rupe/. 1-2 hours of Etruscan Museums before lunch. Orvieto Underground tour and Etruscan tombs in the afternoon
Day five – day trip to Bolsena town on Bolsena lake, just 30 minutes away. Bolsena is a volcanic, spring fed lake with crystal clear waters. There is plenty to do in the town as well as boats that take you to the islands.
Day 6 depart Orvieto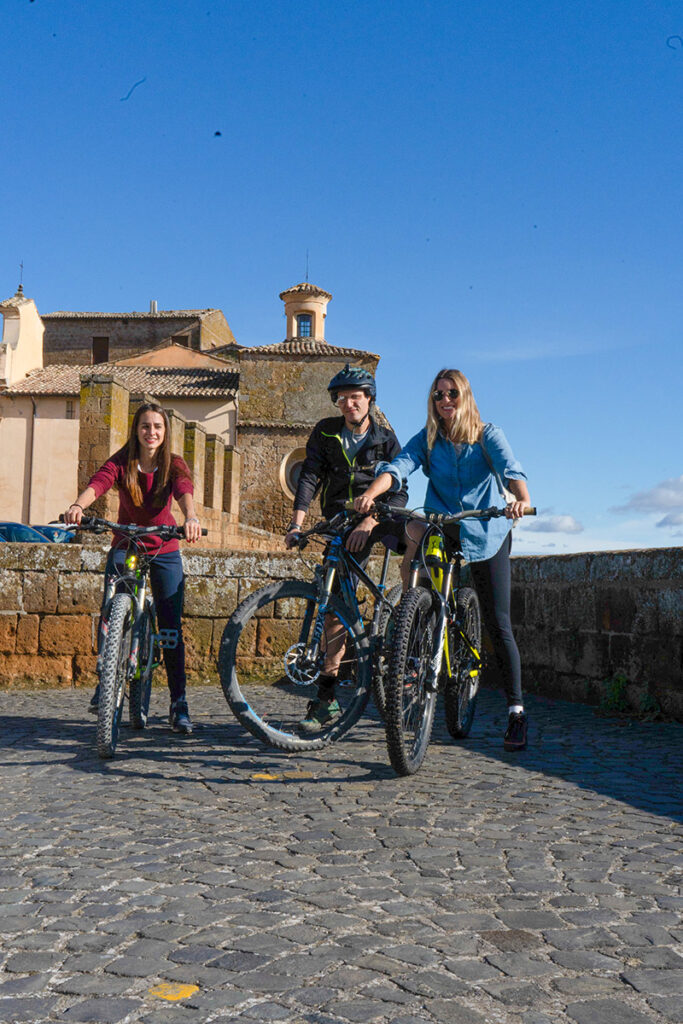 For someone interested in hiking, biking, wineries, small towns – 9 nights based in Orvieto
Same as above but adding:
Day 6 – 5k around the Rupe again, and relaxing day of exploring on your own Orvieto
Day 7 – day trip with e-biking, lunch, and truffle hunting in a charming small town 45 minutes from Orvieto
Day 8 – day trip to San Casciano, which offers a delightful small town feel, wonderful dining, and also authentic spring fed thermal waters at Fonteverde. 45 minutes from Orvieto
Day 9 – day trip to Civita di Bagnoregio, 30 minutes, famous and very interesting town known as the "The Dying City" as the only way to reach it is by footbridge.
Day 10 – depart Orvieto for Rome and flight home
Lodging is best chosen in the heart of Orvieto, where you can stay somewhere like Palazzo Misciattelli just a few minutes on foot from restaurants, shops, cafes, and bars.